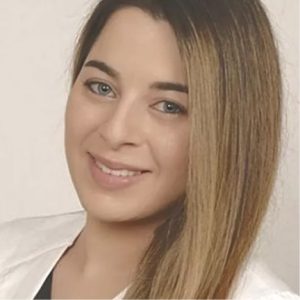 Dr. Sofia Kavakoglou, who goes by Dr. Sofia, is a Bronx native of Greek descent. Dr. Sofia has been involved in the dental field for over 20 years, as she started assisting a dentist in high school. Motivated by her own mother's traumatic dental experiences, she decided to pursue dentistry in order to offer genuine and gentle care to her patients.
Dr. Sofia attended New York University, where she majored in metropolitan studies and minored in mathematics. She received her dental degree from Western University of Health Sciences College of Dental Medicine in Los Angeles, California, in 2015. Dr. Sofia returned to New York, completing a residency at Montefiore Medical Center in the Bronx. She has since worked as an associate dentist in many private practices as well as offered mobile dental care to kids in NYC schools with Smile New York Outreach.
Dr. Sofia is committed to lifetime learning in the field in order to offer the utmost care to her patients. An artist at heart, she has a keen eye for aesthetics and strives to make each smile uniquely beautiful. She practices by the motto "Honesty is the best policy" and offers only the most beneficial treatment advice and options to her patients.
On her time off, Dr. Sofia enjoys painting, design, boxing and kickboxing, and traveling to warmer climates. Most of all, she enjoys spending quality time with friends and family.